Each scripture referenced in ACC sermons can be found on our media page. They are available to view or download in Microsoft Word and PDF formats. For instructions on how to find these files, please read below.
Step 1: Visit our website and click on the media tab located in the menu bar.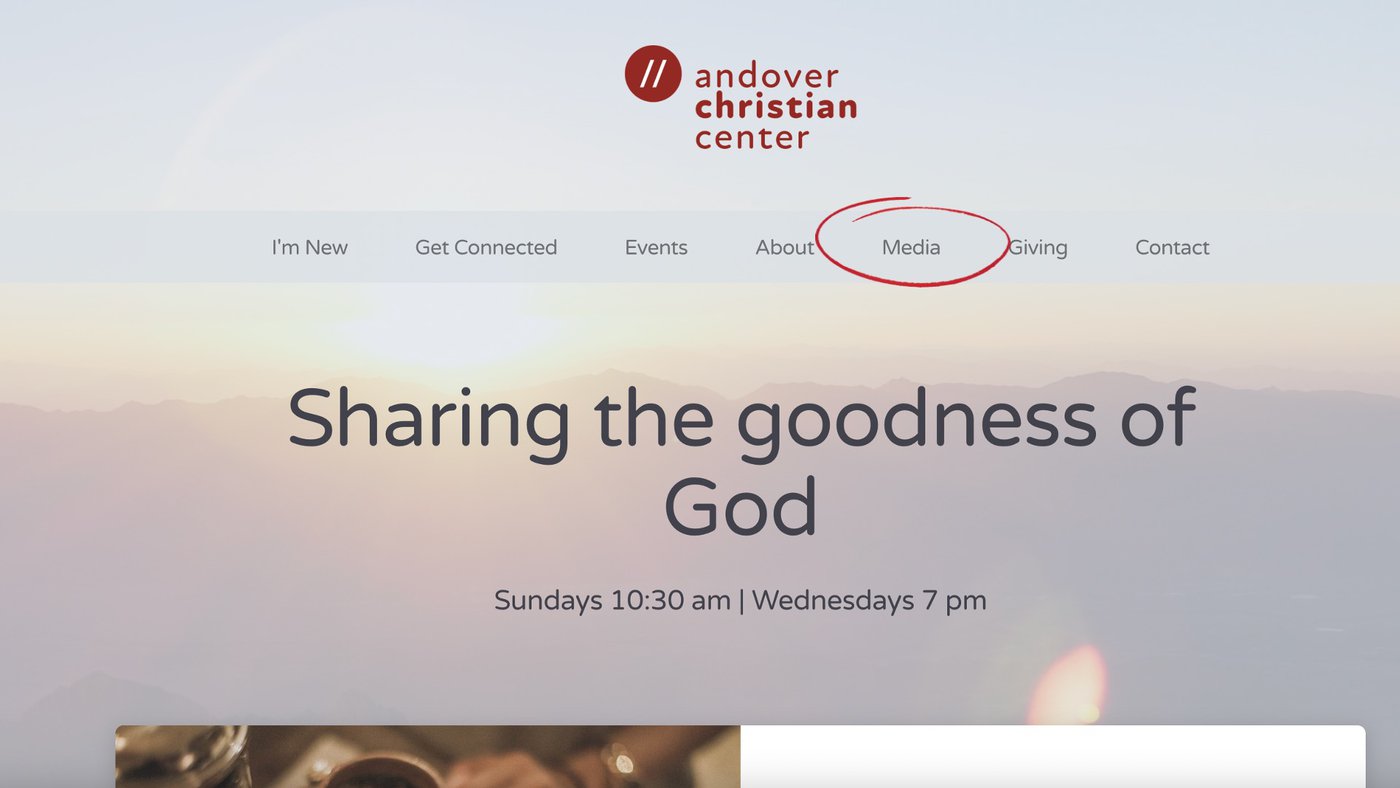 Step 2: Navigate to the sermon you want and select it by clicking the "View" button.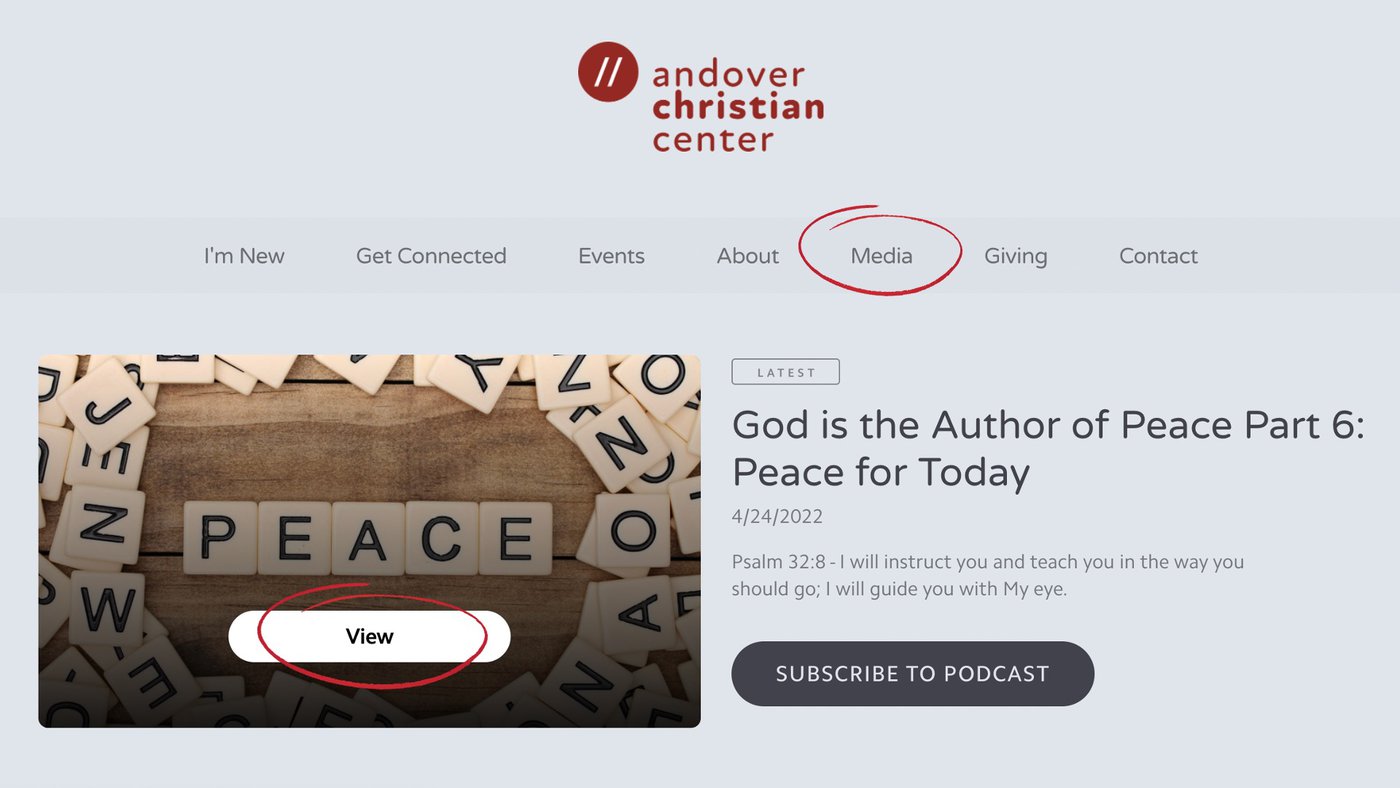 Step 3: Scroll down to the sermon information below the video to find "Downloads." Click the "View All" button to see all available downloads.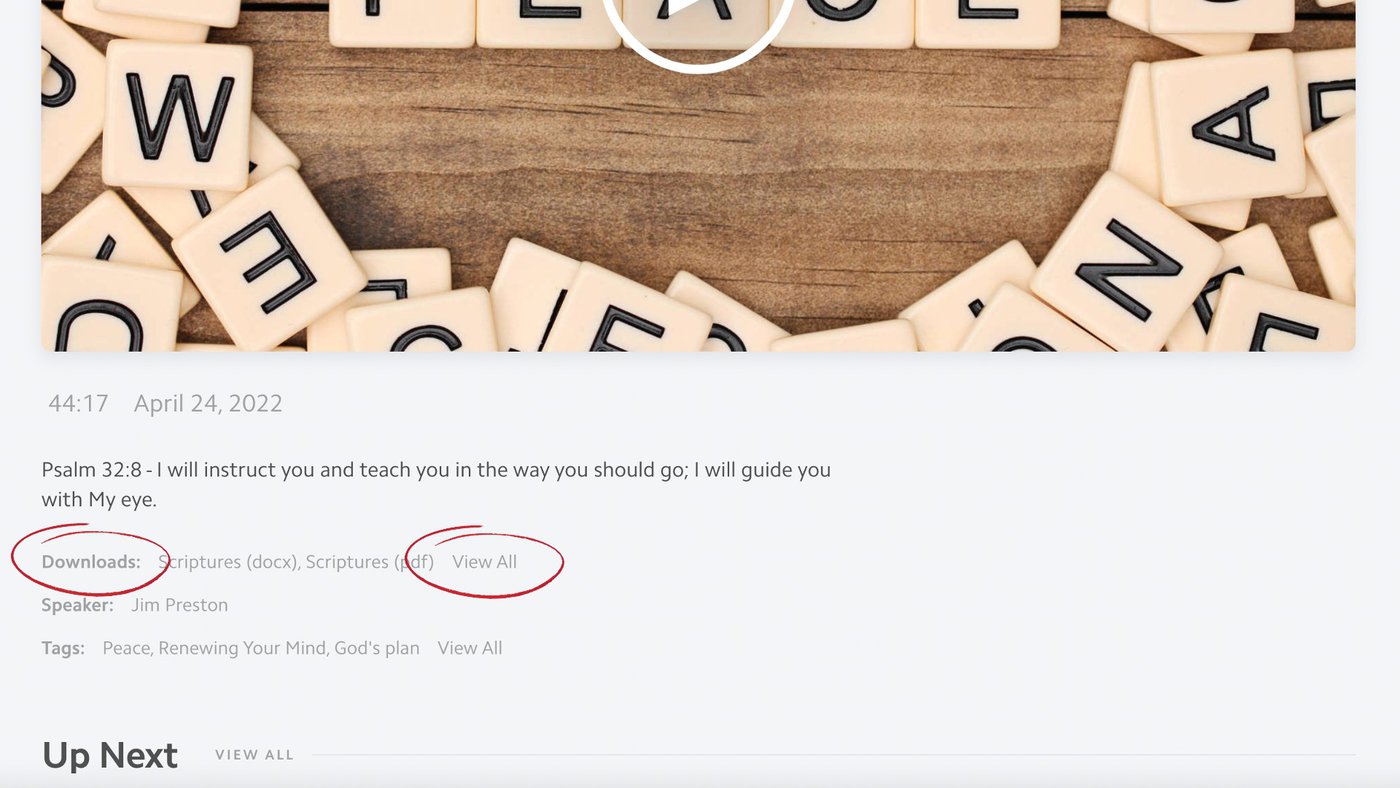 Step 4: To view or download the file, click on the file version you would like.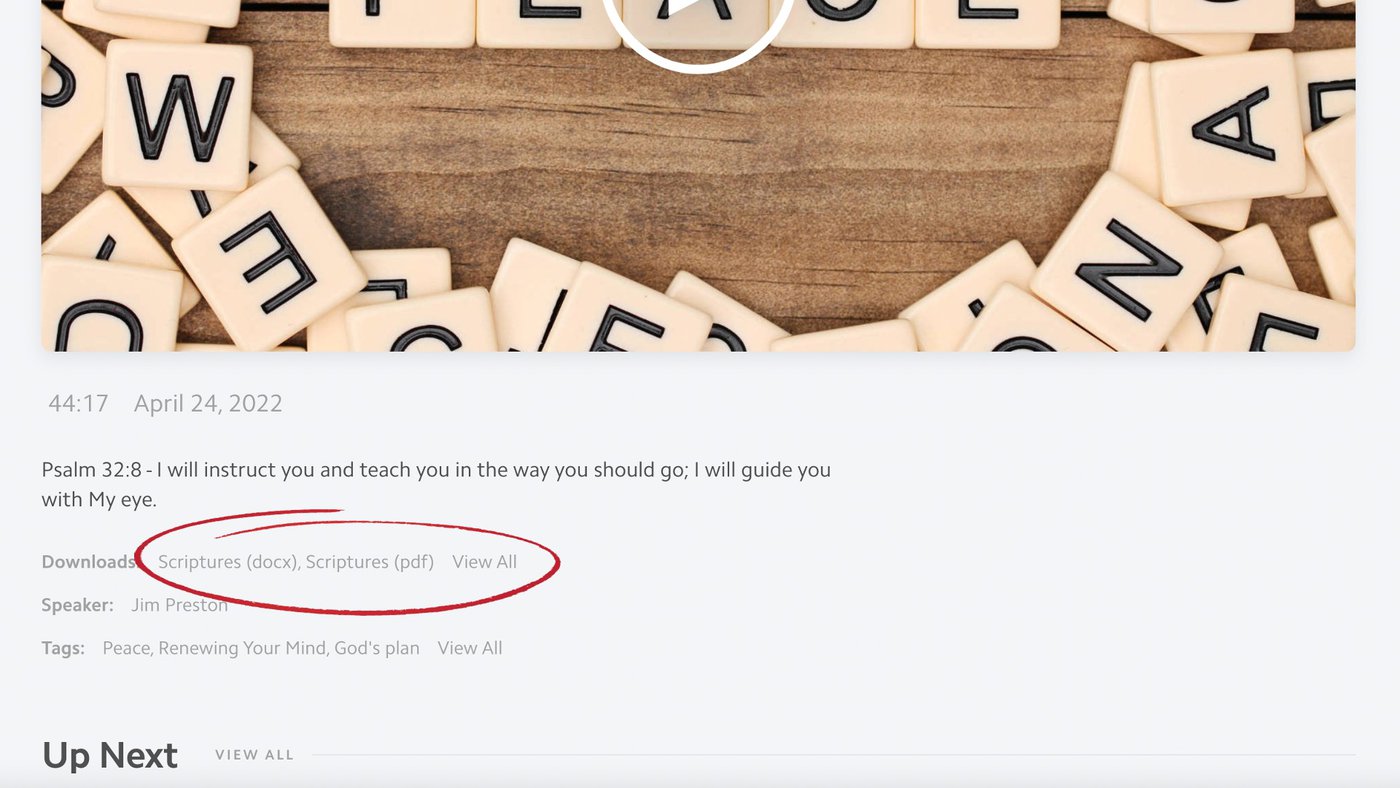 The scripture sheet is available in both a Microsoft Word document and a PDF file.